It was a chance meeting that our Founder member, Mr. C.M. Jayaraman had with members of the renowned V O Chidamabaramnathan's (VOC) family, during Sept.1983, that gave birth to Citizens' Voice Coimbatore (previously called Citizens Voice Club). Subsequent to his meeting with J.Kamalanathan, Indian Express Columnist Mr. J.M. Prabhu, who was the driving force gave CM Jayaraman the required morale boost to pursue social service as a passion.
Despite being close to 80 years of age, Mr. Prabhu guided Jayaraman in his endeavor to prepare for seminars / talks shows etc. It will be inappropriate not to mention a word of 'thanks' to the visionary Mr. Prabhu, from whom Jayaraman imbibed the qualities about Consumerism and the challenges faced by the consumers in various sectors. It was from here that Jayaraman initiated efforts to help 'consumers' by writing to News Papers on variety of consumer issues, to highlight the plight of the Indian Consumer. During this period, he was joined by three likeminded friends – Mr. C .V Manikandan, Mr. R. Ganeshan and Mr. Rafi Ahmed, who actually laid the foundation for CVC. This group was further enhanced with the life member support of Mr. V.K.Vasudevan, with a donation of Rs. 500.00, which helped the team design and list activities.
From then on, it was by word of mouth that few eminent people, from various walks of life joined the group and it was no looking back from then on. Then we had philanthropists like Mr. G. D. Gopal, who came forward and offered us office space with all amenities to this day!Being the first of its kind in the city of Coimbatore, to help Consumers raise their voice, against irregularities, it soon became a movement.  It received accolades at both State and Central levels, for the good work done to society at large and the membership grew beyond 100. A testimony to this was the recognition received by CVC for winning Central and State level awards.
Some of the major milestones achieved during those growing years.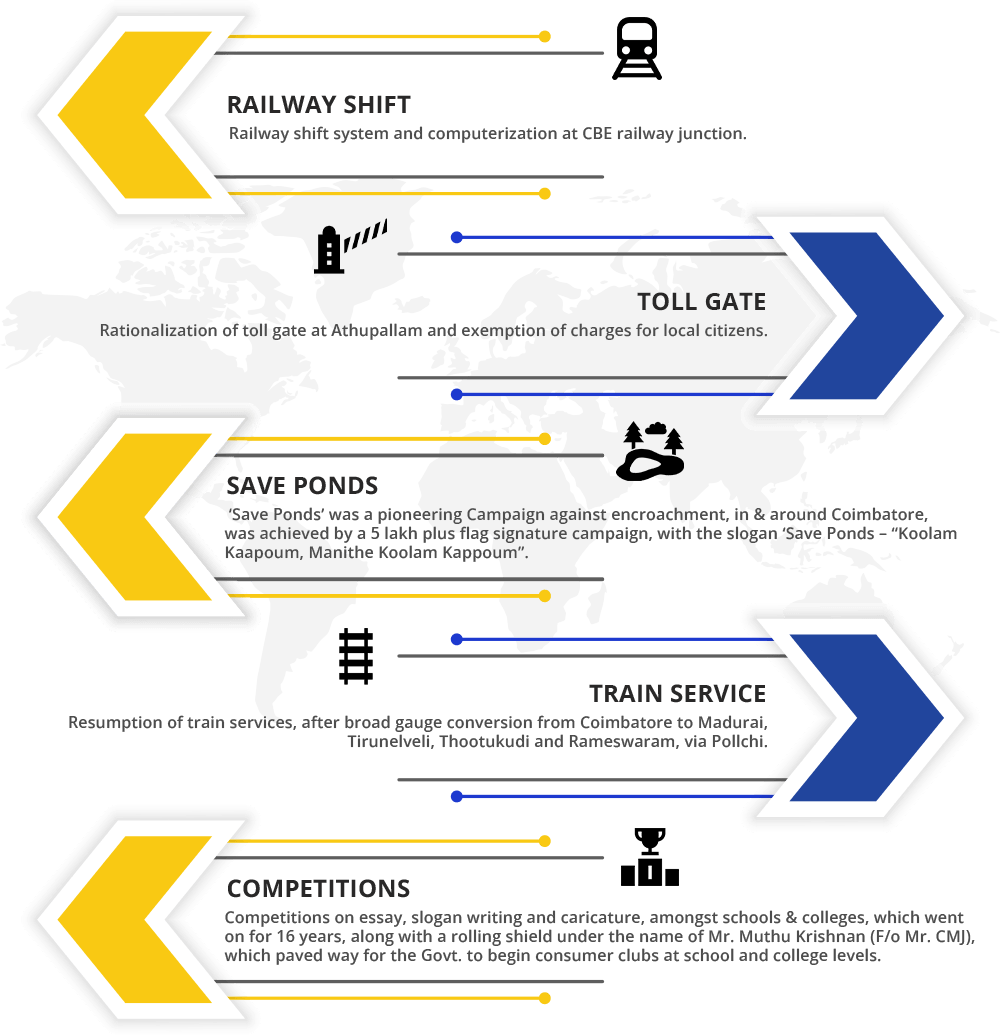 Some Of Our Ongoing  Activities
We resist encroachment and debris dumping, which is choking ponds
We have signed MOUs with various colleges to create consumer clubs and conduct competitions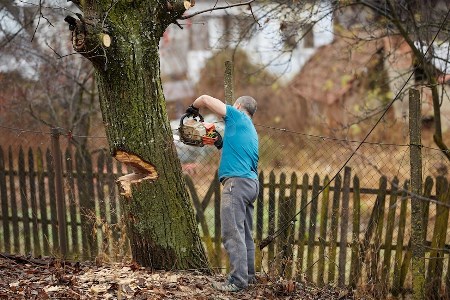 We emphasize the importance of Climate Control and its cascading effect on Environment
The core group of members, needs mention at this juncture for their unstinted support, during the challenging years:
 Mr. C.M. Jayaraman
Retd. Manager SBI & current President of CVC
Mr. M.M. Rajendran
Retd. LWO Asbestos &  Secretary of CVC
Mr. Balasubramaniam
Current Treasurer of CVC & President of Katoor Residents Assn, Coimbatore
Mr. Ram Prakash
Organizing Secretary of CVC & Board Member, Avinashlingam JSS.
 Mr. V A Shanmugam
Retd. Admin Officer LIC & current Committee Member of CVC
Mr. Karuppiah
Retd. Junior Accts Officer
Mr. R. Kumar
Retd. Manager, Central Bank of India, Advisor to CVC.
Mr. R. Purshothaman
Retd. DRO & currently Vice President of CVC
Mr. N.K. Velu
Retd. Add Supdt of Police & currently advisor of CV
 Mr. Anbunathan
Retd. Jt. Director of Animal Husbandary
Mr. Prasanna
Retd. Asst Commissioner, Central Excise
Mr. Rtn Arun Gokuldas
Businessman with record holder for Blood donations.
Mr. D. Kumaravelu
Retd. Chief Engineer TNEB
Mr. Kesavan Nair
Vice President of Pensioners Assn Coimbatore
Mr.Odanthurai . Shanmugam
Ex Panchayat President & winner of state + National award.
Mr. Sivasubramaniam
Retd. Joint Commissioner of Transport
Mr. P.A.Thirunavukarusu
Managing Trustee, AIM, NGO Coimbatore
Mr. Subramaniyan.P
Retd. G.M. GORICA Group, Dubai,  CVC Co-ordinator.
Mr. Rozario J
Retd. Head Master, St.Michaels School
Mr. Victor
Internal Auditor, Viswanathan Group, Coimbatore